Configure Force.com Site for Wedgecommerce
By: Nansi Kela On: December 2, 2016
Force.com Site enables you to create public websites and applications that are directly integrated with your Salesforce organization—without requiring users to log in with a username and password. Sites is the solution for you when you want to publish data to the world using Visualforce pages. Sites also allow you to authenticate access to specific pages that expose data from your internal database.
Set Up Your Force.com Site
Go to Setup –> Develop –> Sites , then Select Sites.
Register a custom Force.com domain for your organization.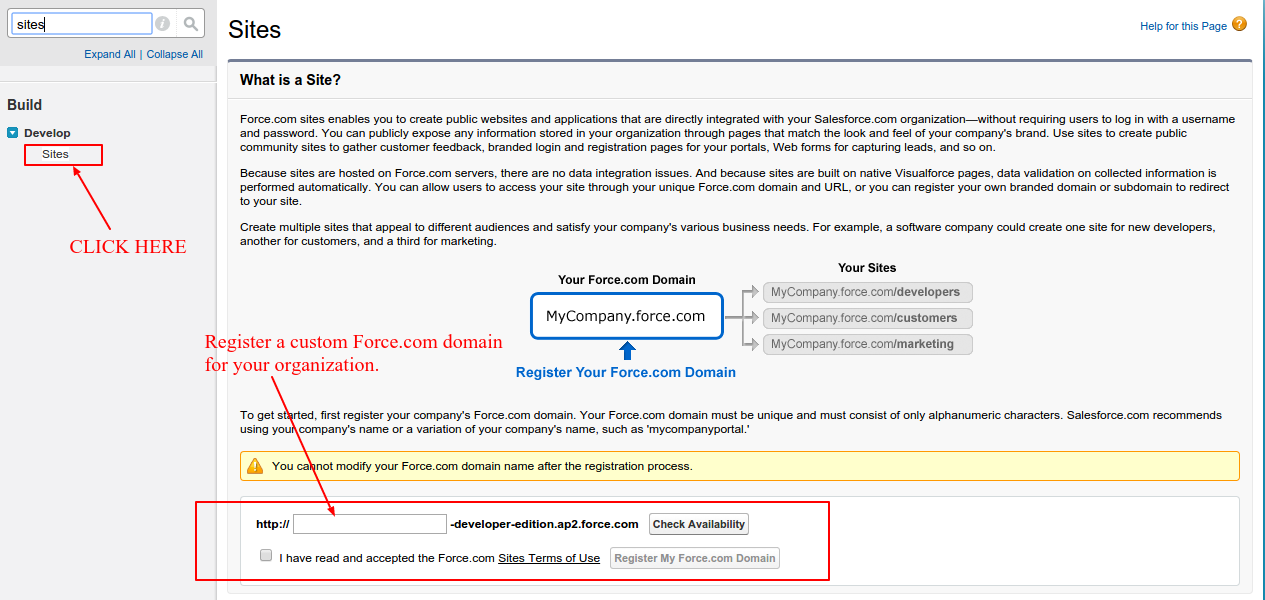 Create Site.
Configure your site.
Now click on Modify Page Access Settings. For more details, go through the blog  GUEST User Profile 
Enable login settings on Site
Enable a customer portal for login or self-registration, then associate it with your site.
Enable self-registration in Customer-portal
Edit details in login settings.
Enable Visualforce Pages for Site Users.
Set All Error Pages.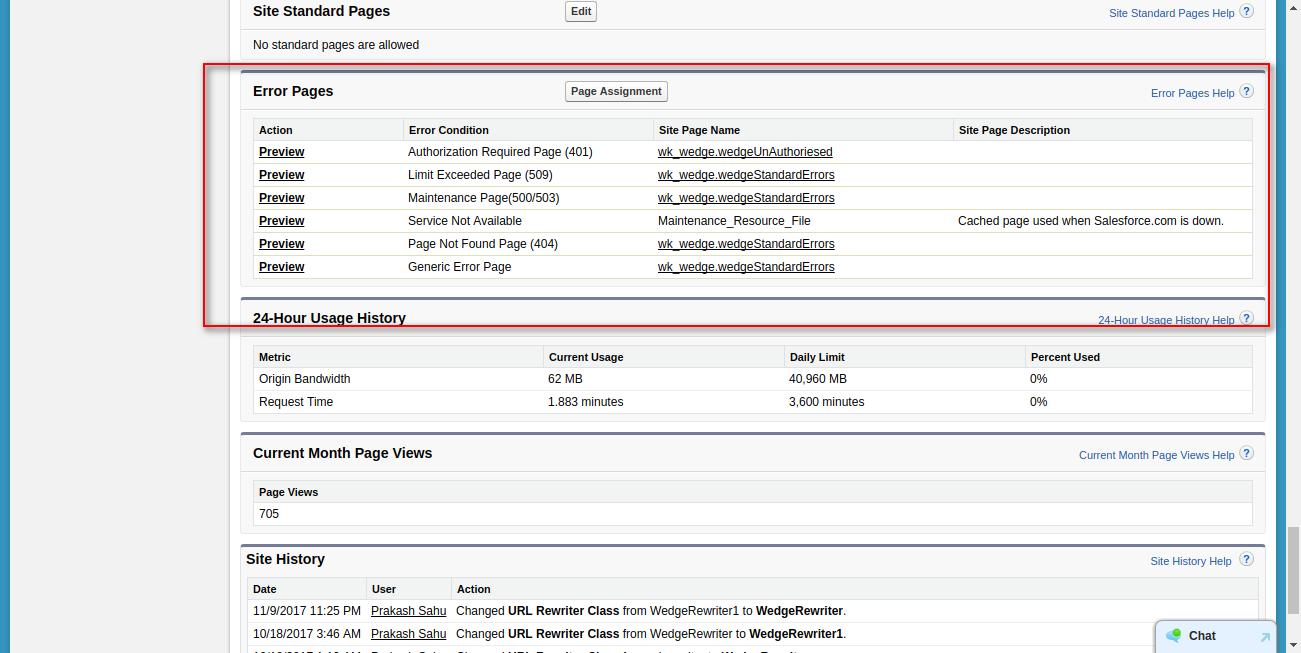 Now you can activate your site. Click Activate on the Site Details page.