How To Manage Product Catalog In Wedgecommerce
By: Fasihur Rahman On: May 2, 2017
Learn to manage WedgeCommerce Category and its related products. Categories listed at WedgeCommerce store end display list of products of that specific category. These categories have the concept of sub or child category. This blog will help you understand how to create categories and add products to a particular category.
CATEGORIES
To add Sub Category, in the same way, click on '+' to add new one. Enter the details shown below.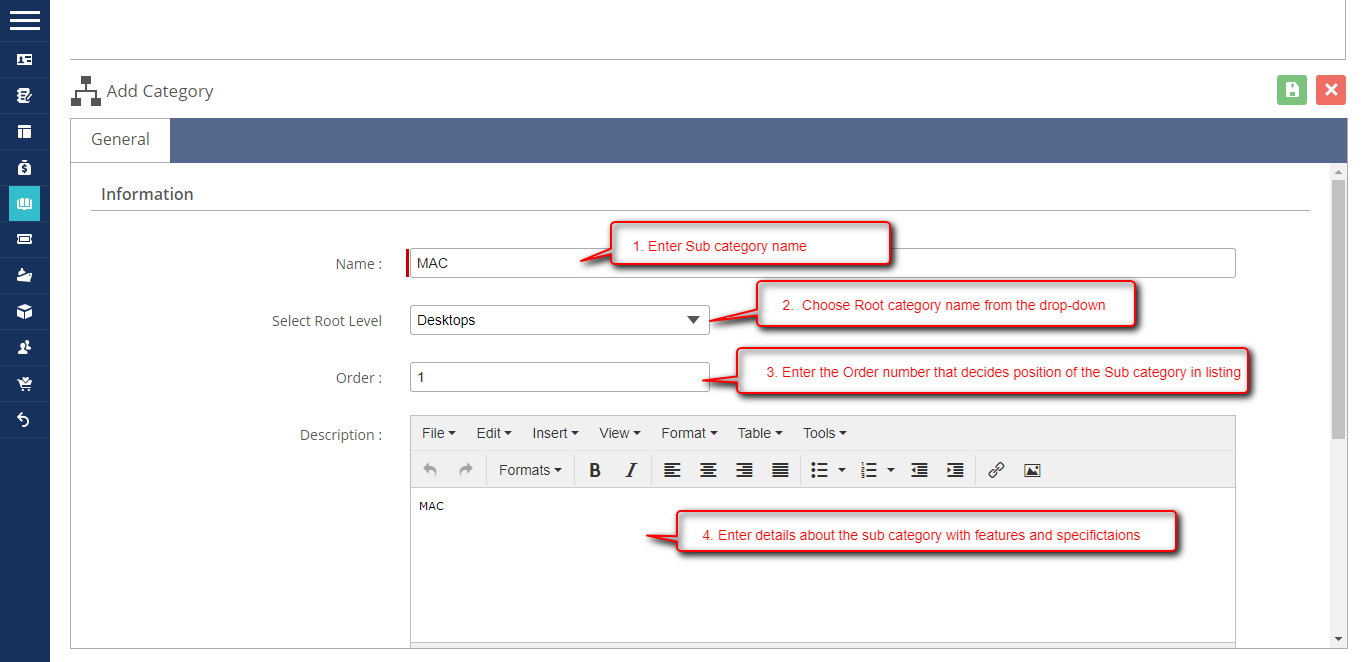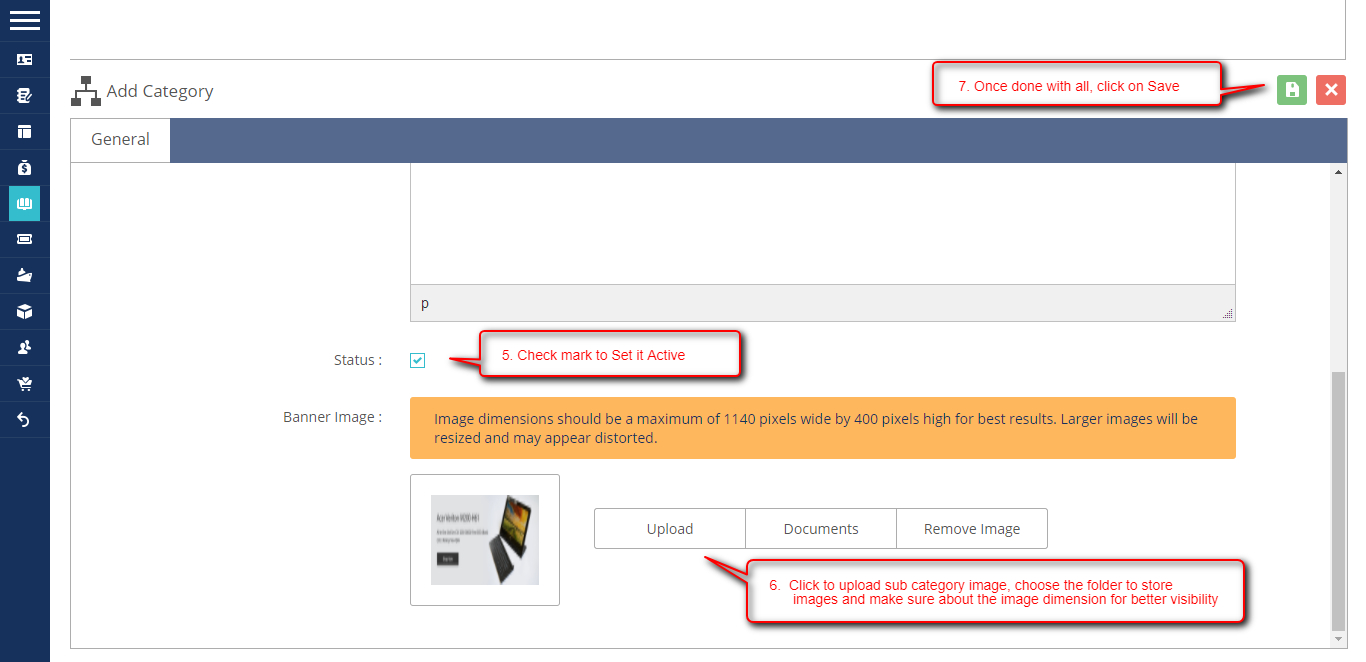 Once you add all the Categories and sub-categories as required, it will be listed down as shown in the screenshot below.
Category SEO
Click on SEO tab right next to General tab.
Enter the SEO Alias Name.
Give a suitable title in the Page Title field.
Enter a meta description for your SEO.
Enter comma separated values for Meta Keywords for better search results.
Once done, Click on Save. (Refer to the screenshot below).
PRODUCTS
In Products Section, you can add as many numbers of products as you wish with all the details like specification, images, prices based on multiple price book, features and many more.

Go to Product Catalog | Products
Click '+' to add New Product.
Enter the details of the product shown in the screenshot below.
Product SEO
Search engine optimization (SEO) is especially critical for eCommerce sites whose success depends on attracting, delighting, converting, and retaining the most consumers.
Product SEO is the value to which the standard URL will be changed after clicking on a product name at front end.
We have added SEO section in Products and Category section just to make sure that no matter how complicated the product name is, which you have added in the Product list, you can keep a simple name for every product through SEO alias that will appear on the URL making it easier for the end users to understand.
After you have added the product, you can set the Product SEO as shown below:
Step 1. Click on SEO tab next to general tab.
Step 2. Enter SEO alias name.
Step 3. Provide a suitable Title for your Page.
Step 4. Enter meta description.
Step 5. Enter comma separated values for meta keywords.
Step 6. Click Save.
After saving new Products, further you will get Features option along with images upon editing the products.
You need to add Product features first then all listed features will be available under that Product Features section and you check mark it to apply.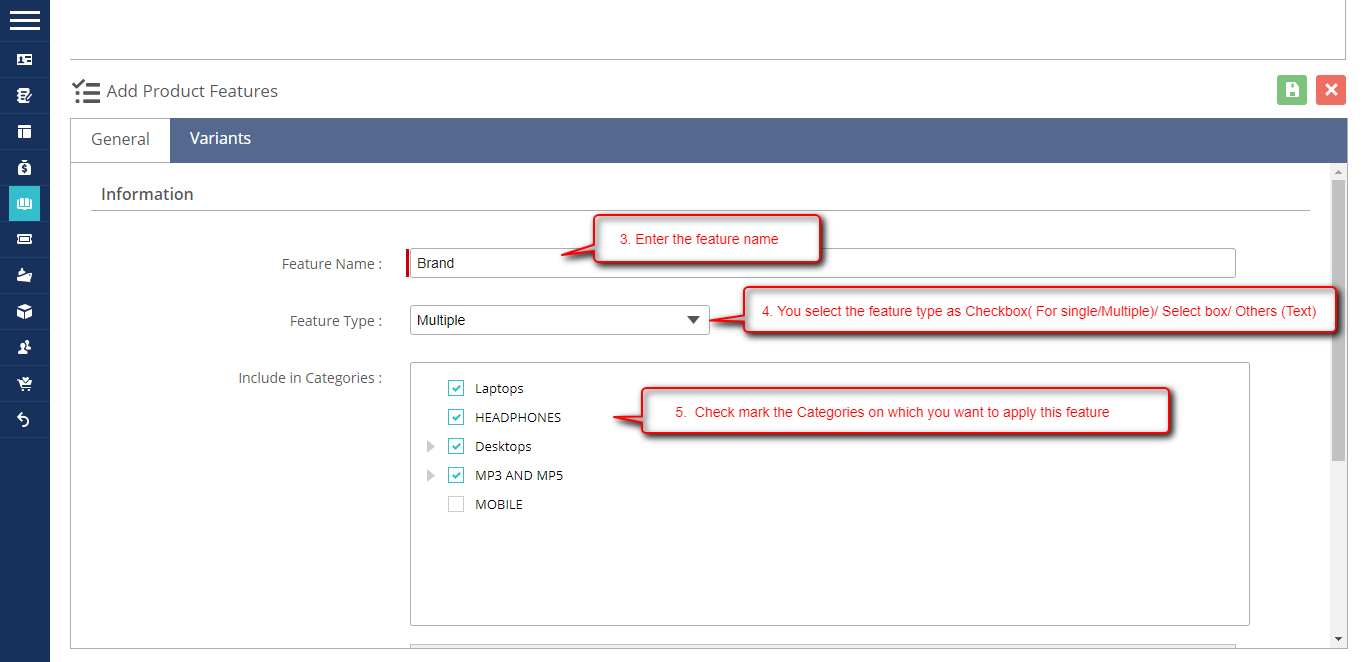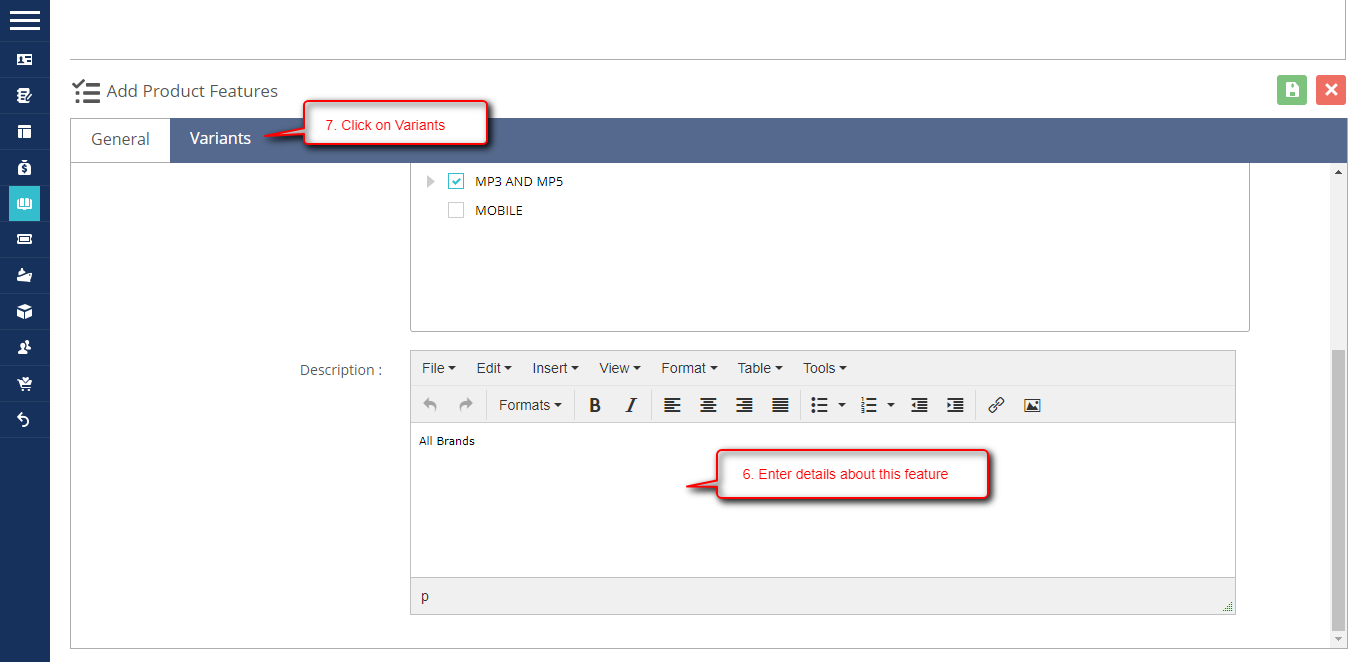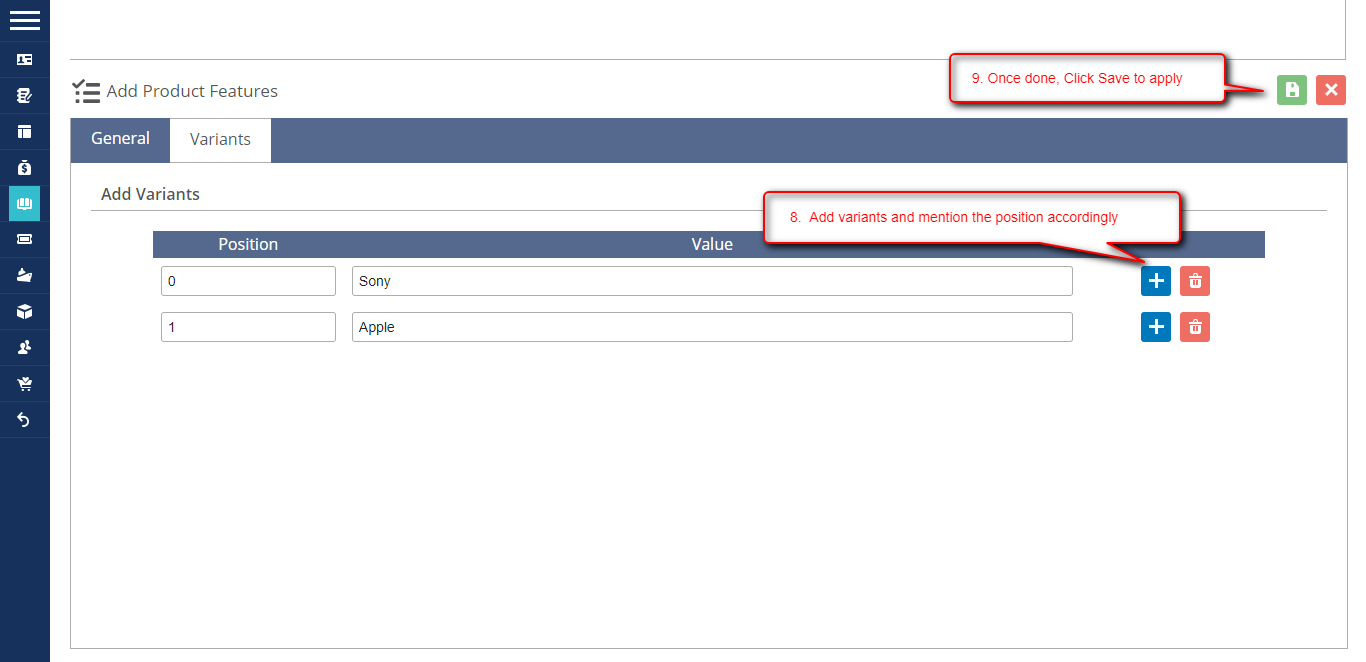 Product Options. 
Once you add product option for your existing products, the price of the product will vary based on the variant type whether it's a variant or a single one. It would be highly effective in case of variable products added in your store.
Please proceed with the steps below to add Product options.
Go to Catalog|Product Options and then click on '+'.
Step 1. Enter option name.
Step 2. Put a check mark on Option Status to activate it.
Step 3. Select Option type from the drop-down menu and it can be Single or Multiple.
Step 4. Enter a description if needed.
Step 5. Once done click on 'Save'.
All the products will get listed as shown below.
Front-end  View of all Categories and Products.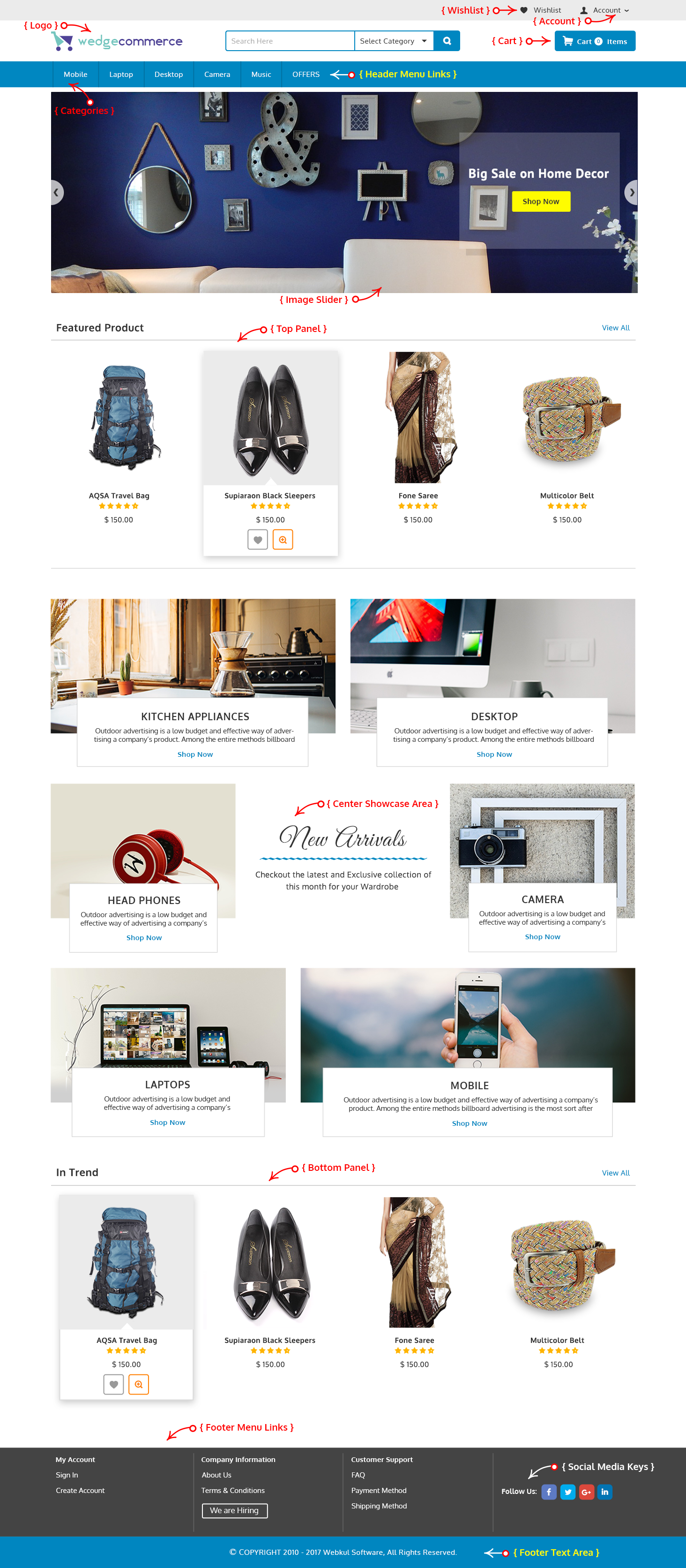 PRODUCT REVIEWS
By default reviews received on any product is unpublished, you can publish them by just reviewing it. Also, as per standard features, you can't make changes in the given rating.

Go to Product Catalog | Product Reviews
Go through the screenshot mentioned below.