How To Navigate Categories & Add Products To Cart/Wishlist
By: Fasihur Rahman On: July 14, 2017
To experience smooth flow for searching contents and proceeding with Cart/Wishlist, process should be user friendly that will help them to access multiple sections in Categories/ Products in best possible way. In Wedgecommerce, you will get various ways through which Categories/ Products can be searched and processed. Also, adding products in Cart/Wishlist and proceeding with single page and Guest checkout features are available to minimize burden of your customers.
Category Search & Adding Products To Cart/Wishlist
Root Categories : All tabs mentioned under these section will be Root categories that will contain sub-categories. You may hover over it and go through the desired section.
Header Links : Along with Categories, you may add multiple tabs treated as Header links which will re-direct you to specified domains/pages to view the details effectively.
Further, you may click on any random Category to get all products available under this section. You may sort products based upon multiple options like Price high to low and vice-versa. Also, you may filter products based upon sub-category wise and Price range. It is SEO friendly so you can search categories and products by names.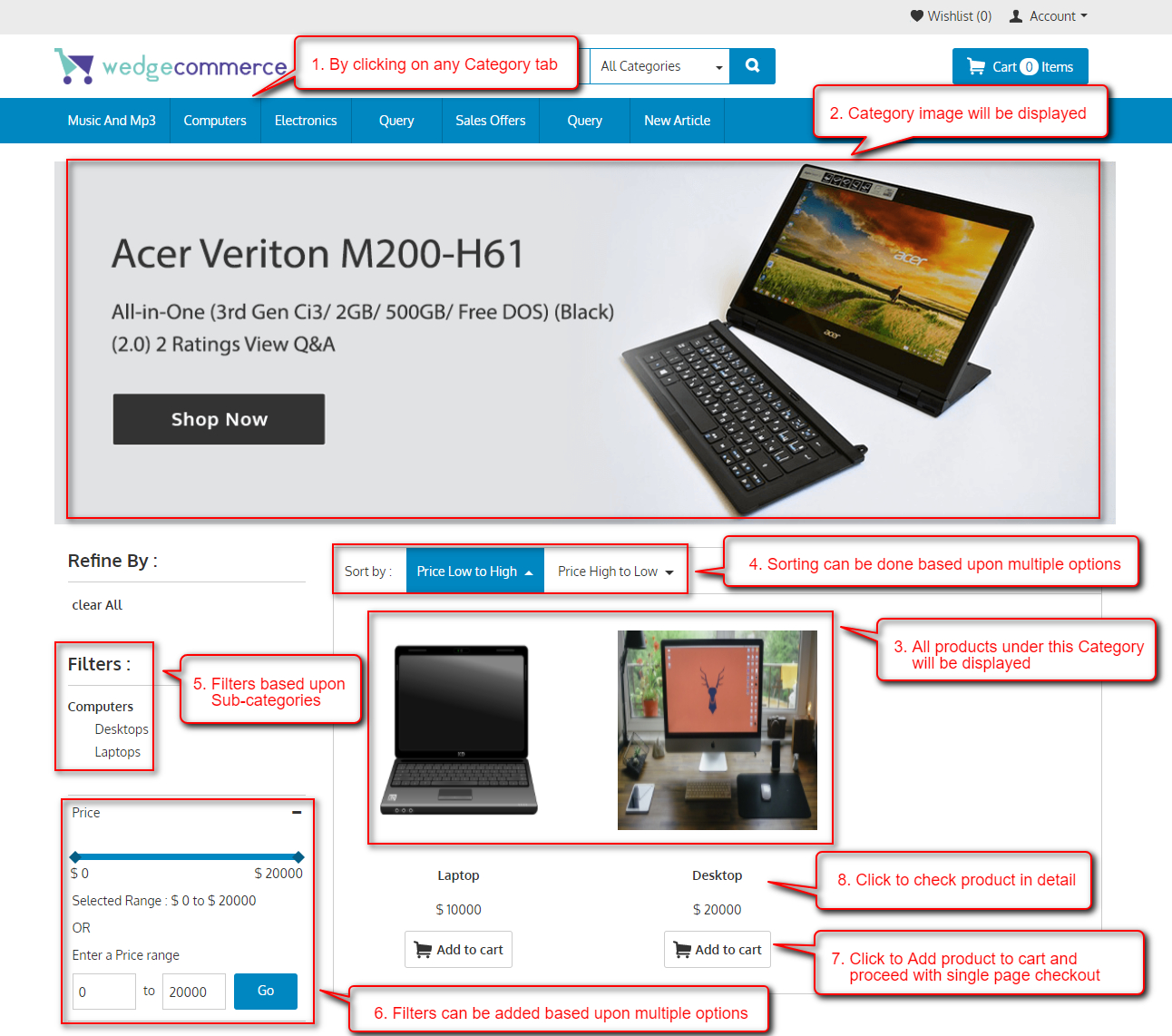 To check product in detail and adding it to Cart/ Wishlist.
Upon adding products to cart, you may proceed with options as Viewcart or Checkout as Guest/Registered User.