Duplicate detection in salesforce
By: Yathansh Sharma On: January 9, 2018
Any Salesforce admin might have an idea about the Salesforce duplicate detection. It is a simple method to alert or sometimes alert the user that there is another record which can possible work as a duplicate to the record being created or updated. The duplicate rule first takes help of a matching rule and then uses that to check if any duplicate to the record in question, exists? Still confused? Let me demonstrate how duplicate detection in salesforce works.
Duplicate Rules
A duplicate rule can be applied to any custom object or selected standard object, like Account, contact, leads, etc. It will simply check at the time or either record creation, update, or both, according to the selected matching rule, and will act according to a specific flow. So now let's create one to check it's functionality.
First go to Setup|Data Management|Duplicate Management|Duplicate Rules, and then create a new New Rule.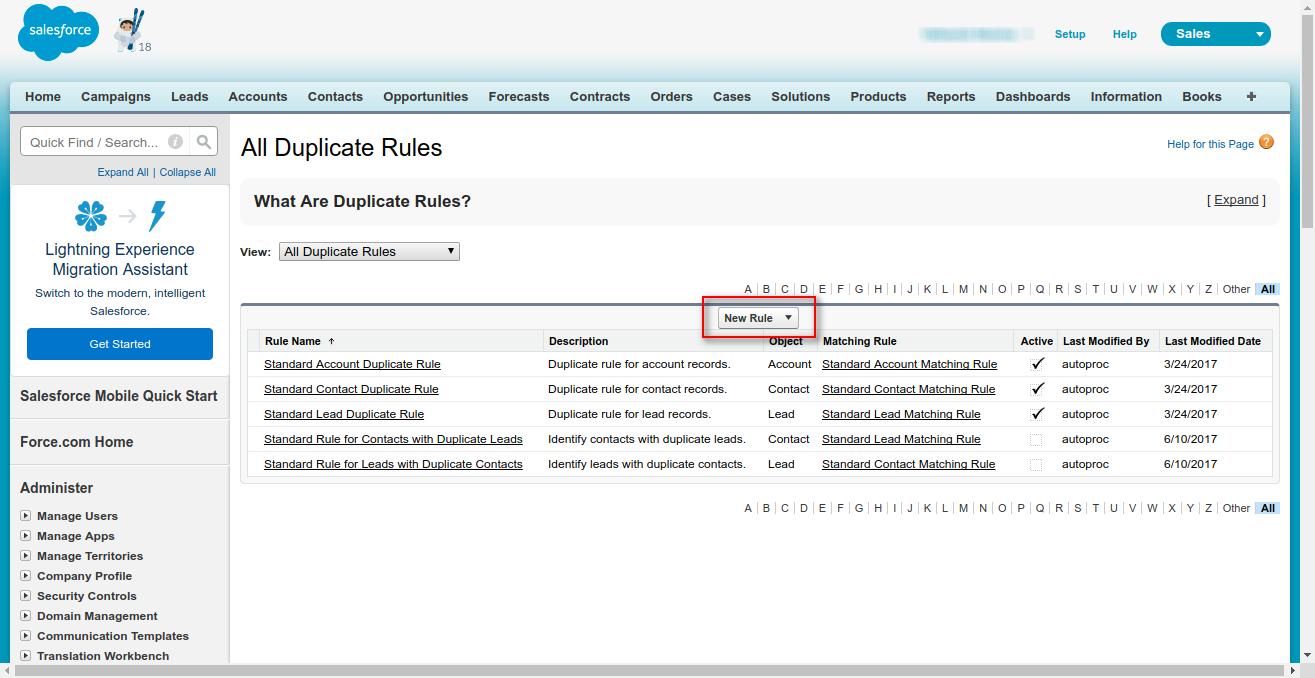 Now select the object for which you want to create a duplicate rule. For this example I'll select the custom object book that I have in my org. Then You need to fill the details of the rule.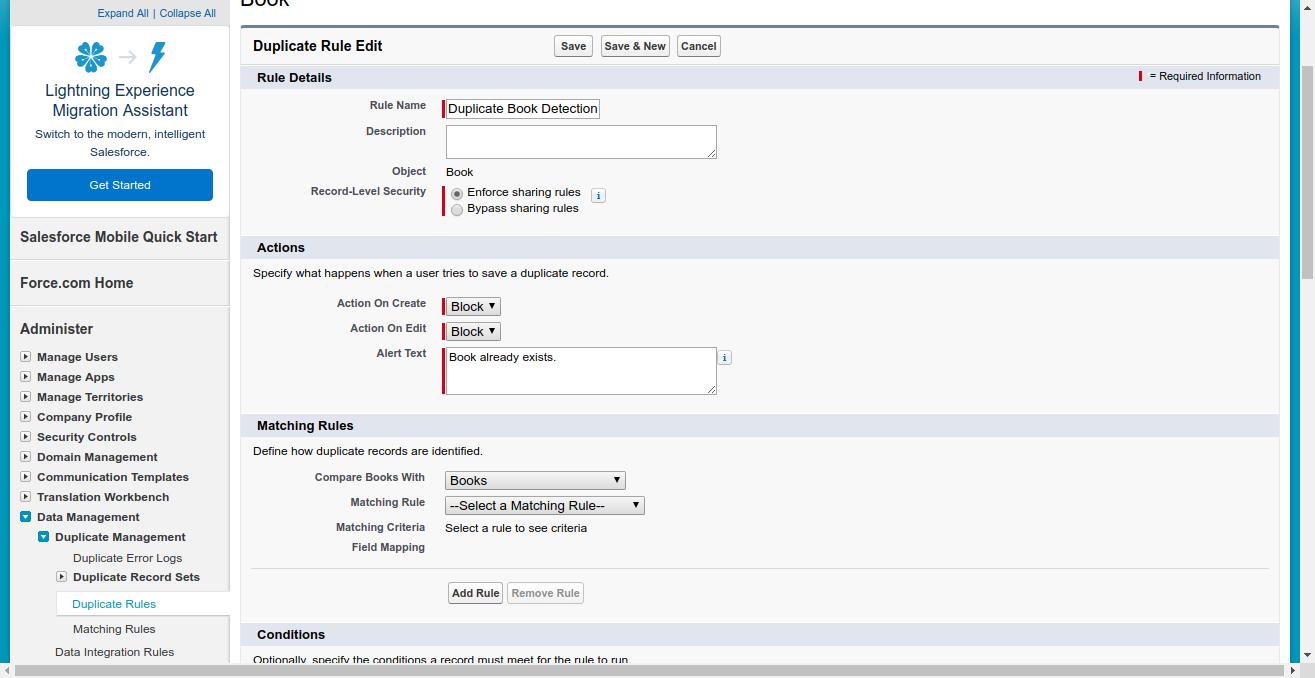 In select a matching rule you need to select the matching rule which will be used by the duplicate rule. If you have a predefined rule then you can use it, or you can just select –Create New Matching Rule–. If you select create a new matching rule option then you'll be redirected to the matching rule creation page once the duplicate rule is saved. All the mapping in this case will be automatically done.
Once this is done click on save.
Support
That's all about creating the Duplicate Rules in Salesforce, for any further queries feel free to contact us at:
https://wedgecommerce.com/contact-us/
Or let us know your views about this blog in comments section below.